Speaking of the MacBook Pro and its Touchpad, it becomes certain for the users to love it.
Yet, now Asus ZenBook Pro Duo offers similar edging technology with other crucial features for its user's attraction and right choice.
The model of ZenBook Pro Duo (UX581) and the model of ZenBook Duo (UX481) laptops offer a complimentary duo screen around the main display known as the ScreenPad for improved product activity.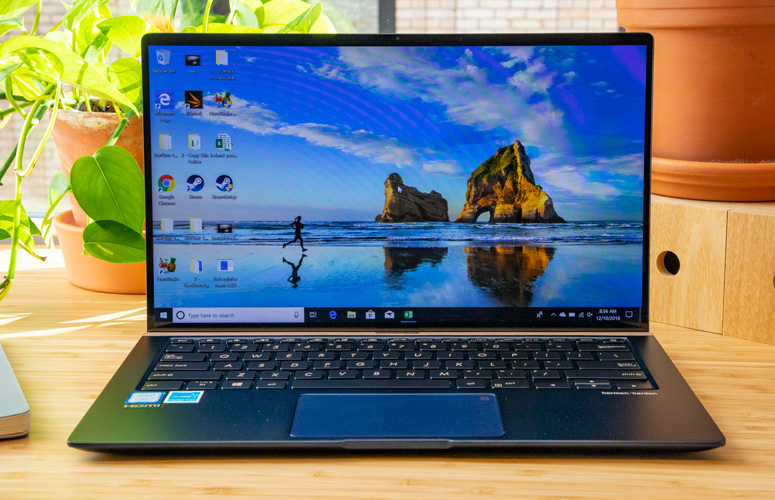 The Asus ZenBook Pro Duo benefits its users with a svelte chassis that features a 9th gen Intel Core i9-9980HK and Core i7-9750H processor available in the laptops with up to 32 GB of DDR4-2666 RAM and an NVIDIA GeForce RTX 2060 GPU with NVMe SSD storage up to 1 TB.
Furthermore, the USP of the laptop specifies the 4K displays. Accounting on the main display of the laptop, it offers a 15.6-inch 4K OLED touchscreen that is outlooked with fine-slim bezels (NanoEdge) and offers an 89% screen-to-body ratio.
Also, the screen allows a 14-inch ScreenPad Plus with the addition of a secondary display formulated with 4K touch panel and a resolution of 3840 x 1100. This thus stretches out to the entire length of the laptop with an aspect ratio 32:9.
The stupendous look of Asus ZenBook Pro Duo and its foot matching features also allows its users with the functions like ViewMax, App Switcher, and App Navigator for convenient communications and cross-screen referencing.
This post was last modified on May 29, 2019 12:53 PM