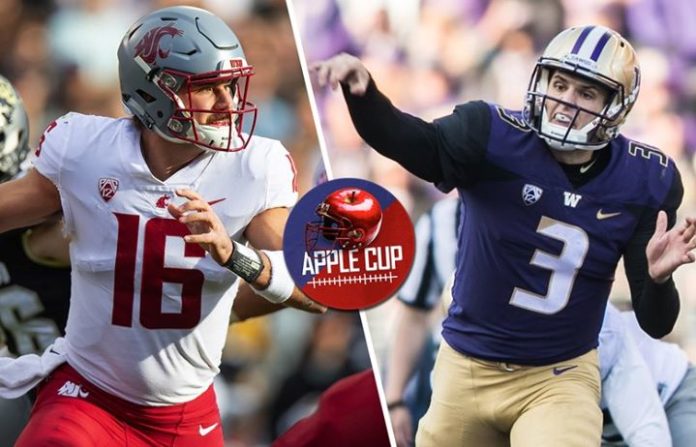 So what is the apple cup? Apple Cup is a historical game of football between the two famous universities in America. For this year, the Apple Cup 2021 will be held on November 27 at Husky Stadium in Pullman, WA. It's a yearly event held between Washington Huskies, & Washington State Cougars, the two famous teams from the same state. Both teams are members of the North Division PAC-12 conference.
The Apple cup match is traditionally the last game of the season for both teams and it's regularly played on Friday preceding Thanksgiving.
Apple Cup 2021:
Venue: Husky Stadium, University of Washington
Date: November 27, 2021
Time: TBA
Statistically, out of 112 such tournaments, Washington Huskies leads with 74 wins while WA States have been champion 32 times.
The Apple Cup 2021 tickets are now available for purchase and it ranges from $132 to $656. They are available for purchase online Bigstub.
It's famously known as the college football rivalry played since 1900. Until 1961 it was known as Governor's Trophy but later the game was renamed as Apple Cup in the following year because of Washington being a major producer of apples.
The state's governor will hand over the trophy to the winner at the conclusion of the game.
What do you think will be the Apple Cup 2021 winner? But the question is will COVID-19 Pandemic will allow this event to happen?